Upcoming Mediumship Events
We get a lot of people asking for mediumship for their families and for groups. Karen cannot accomodate group sessions in her office but these public mediumship events are a wonderful, intimate way to experience a mediumship session with your family and friends.
If you are interested in attending an event, we highly recommend that you read our page on what to expect in a Mediumship session.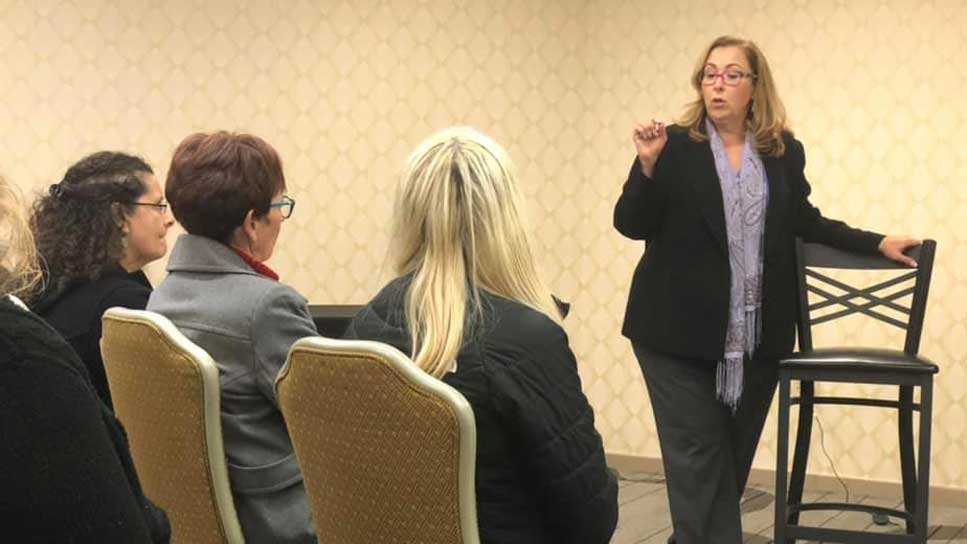 My mom came through and everything that Karen conveyed was spot on. I am 100% sure it was my mom and words cannot explain how comforting and uplifting this experience was. Messages for others were visibly very accurate also. Karen's ability is truly amazing and I can't thank her enough for sharing her gift to bring hope and peace to those of us missing loved ones that have passed. I will definitely be seeing Karen again and will be highly recommending her to friends and family.
-Jessica O. via Facebook
---

Join one of America's best-known Mediums in a truly memorable afternoon of connection with Spirit. With Karen's insights and her warmth and understanding, she will connect with those who live in Spirit to convey messages of comfort, love and reassurance. You will leave comforted and changed with a new understanding that you are not alone.
Connecting with Spirit
Saturday, November 13,2021
2:00 p.m. - 4:00 p.m.
At the Keeney Memorial Cultural Center, the Wethersfield Historical Society
200 Main Street Wethersfield, CT 06109
click here for our directions page.
$50 per person by reservation only, call 860-665-8024 between 9:00 a.m. and 7:30 p.m. to reserve now
---