Restless In Peace: Psychic Mortician's Encounters With Those Who Refuse To Rest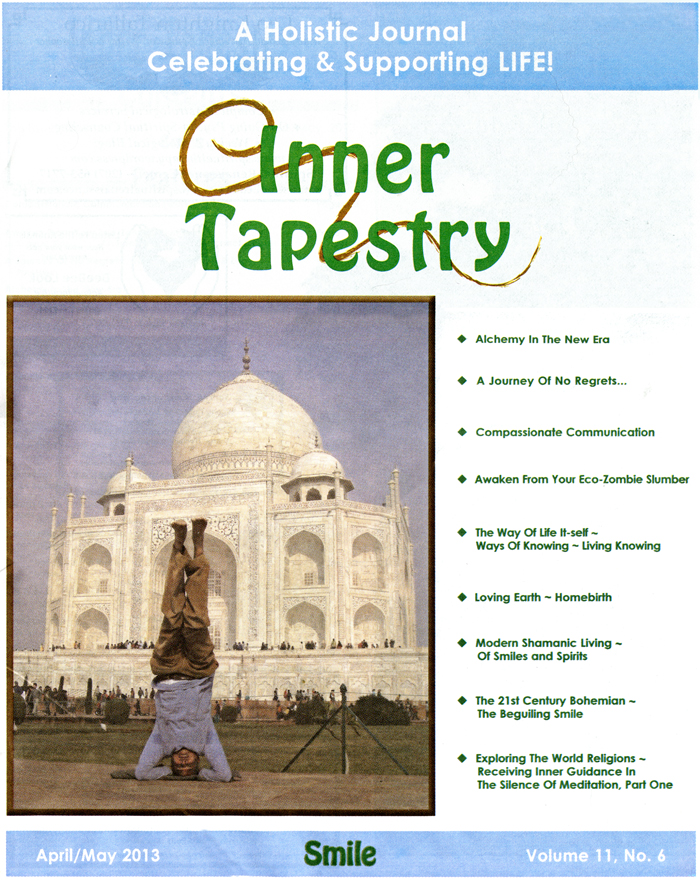 Reviewed by Karen Hollis
Published in Inner Tapestry, April/May, 2013
Author Mariah De La Croix's new book, "Restless in Peace: A Psychic Mortician's Encounters With Those Who Refuse To Rest" is a fast and furious heart pounding read that left this avid ghost hunter psychic/medium shaking with morbid fascination.
In chapter one, The Opening of the Casket, she grabs the reader's full attention by explaining how the spirits in the funeral homes that she worked in made her laugh, comforted her, kept her from harm and ultimately let her know when it was time to give up the profession she chose in order to maintain her own health.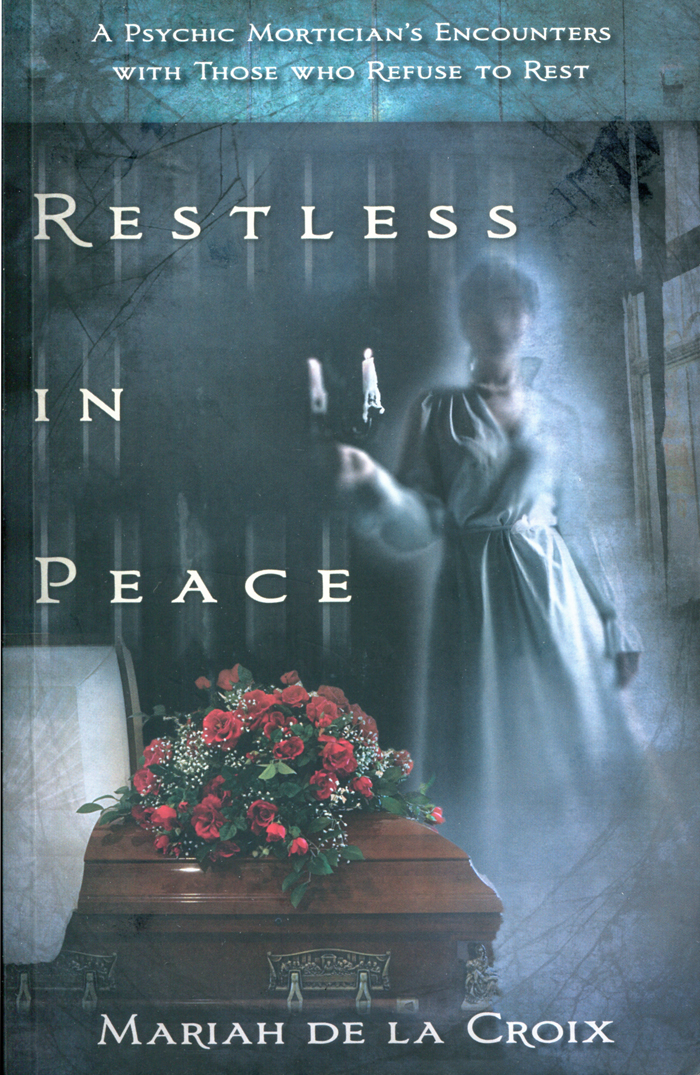 In chapter four, The Knowing Guardian, Ms. De La Croix talks about being detained one evening by a spirit within the funeral home who keeps opening up a side parlor door, thereby setting off an alarm light. that needed to be turned off before she could leave for the evening. Mariah dutifully makes her way through the labyrinth of corridors, in the darkened funeral home, to shut the door more than once in an attempt to secure the building for the evening. Her rendition of how she goes about this task is both heart pounding and suspenseful. Most of us dread seeing a dead body lying in a casket in the light of day, and the thought that there is a spirit in the parlor Jurking and opening doors waiting in the dark is almost too much to imagine. We find out later in the chapter that there had been a huge accident down the road from the funeral home, and had Mariah left on time she might too have "met her maker." It is only because of the mischievous ghost in the parlor that Mariah escapes what might have been her death. It is at this point that we learn that spirits can have foreknowledge of events and keep us out of harm's way.
From obituaries writing themselves on computers within the funeral homes, to urns being rearranged and found in refrigerators, empty caskets, on embalming tables (under a sheet) and in bushes outside, the spirits are active and often funny. On a more serious note, the author speaks of the heart wrenching pain of children she has had to work on in order to give their family's closure and peace. Mariah speaks to the dark side of child abuse and dealing with the medical examiner's office, and the emotional toll that is takes on those in her profession. One is left with a sense of awe at how these professionals can handle the daily strains of the duties of embalming and grief and maintain a sense of composure. The book is an emotional roller coaster ride between laughing and crying.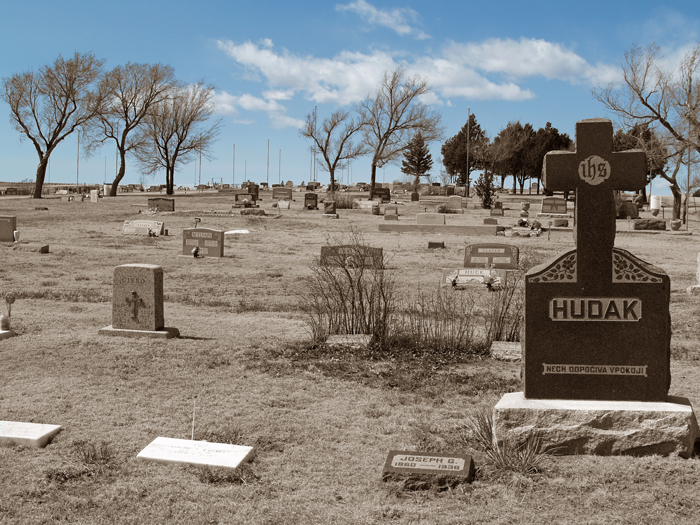 Finally, Ms. De La Croix addresses the many ways that people like to spend their final ride to the cemetery or place of rest. She recounts the story of an avid shopper who just wanted to drive past her favorite shopping center on her way to the cemetery, and requested it in her final wishes. One woman's casket would not close completely until she had been able to lie at the cemetery, amongst nature, for one last time undisturbed for a few heavenly minutes with her casket open to the sun. Then, and only then, would her casket close and lock securely with ease. From heavenly visitors who sit with people that have no one else at their wakes, to funeral directors that continue to help around the funeral homes even after their demise, you won't be sorry that you purchased and read, Restless in Peace: A Psychic Mortician's Encounters With Those Who Refuse To Rest, by Mariah De La Croix and Llewellyn Worldwide.
---
Our reviewer, Karen Hollis is one of Connecticut's most highly regarded professional psychic/mediums. Karen has been featured on the Discovery Channel/Destination America and is also the Lead Psychic/Medium Investigator with Ghosts ofNew England Research Society a.k.a. G.o.N.E.R.S. To set up an appointment, please call 860-665-8024 between 9:00 AM and 7:00 PM Eastern Time.