Karen's Media Appearances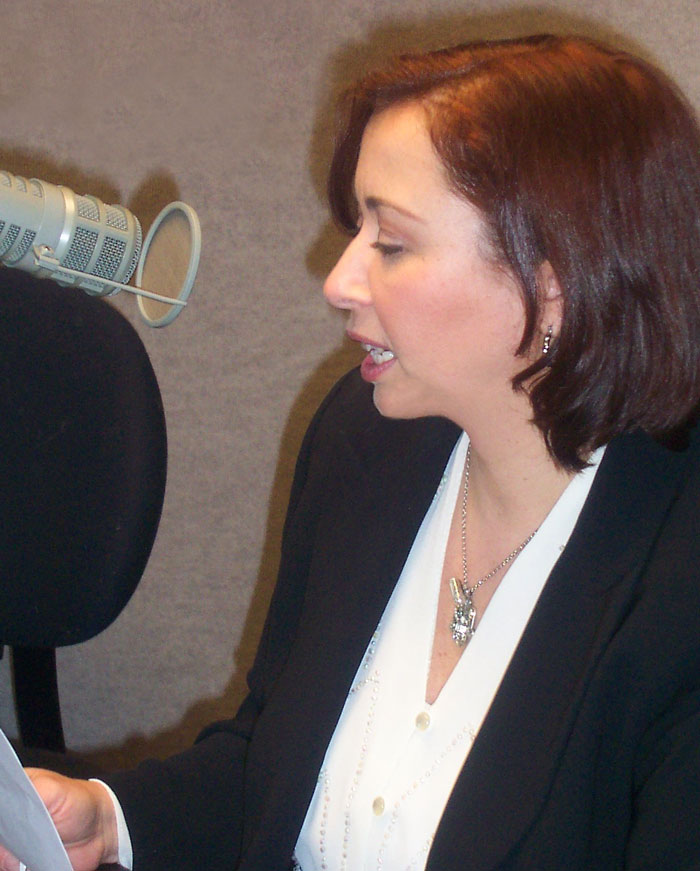 As a professional, Karen has been interviewed on television and radio. In the case of the television interviews, it has been her mediumship that has come to the fore and, in the case of radio appearances, she has read for callers, using her abilities as a psychic.
Television
It was a chance meeting with a client who was concerned about lost objects that resulted in Karen's first appearance on television. Karen has the ability to locate lost items for her clients and one woman came into her office with stories about paranormal events happening in her bar, as well as lost shot glasses. Karen's initial consultation resulted in the shot glasses being found and that developed into an investigation in the paranormal events at this bar in Meriden, CT where Karen's affiliation with the Ghosts of New England Research Society bore fruit. So far, Karen has been interviewed several times by New Dominion Pictures for their series, "A Haunting" which airs on Discovery Channel's Destination America.
Subsequent to two interviews with New Dominion Pictures, Karen was interviewed by Our House Media for an episode of "Paranormal Survivor" about her work with a retired Marine Sergeant who has built a memorial to fallen soldiers in his barn. This place of honor has been set aside for soldiers who have given up the ultimate for our country.
Find out more about Karen's television appearances…
Radio
October is the time of month when many radio stations go looking for something that will get their listeners in the spirit of Halloween. Starting with the interview on WCCC-FM through a promotional tour at Jammin' 107.7, Karen has amazed listening audiences with her psychic abilities and, in one case, noted that the station was haunted. Karen was recently interviewed by Chion Wolf at Connecticut Public Radio for Ms. Wolf's new show Audacious. Karen makes herself available for interviews in months other than October, with a dream interpretation using Tarot for Laura Rose's Discovering Nature's Spirit radio show.
Find out more about Karen's radio appearances…
Press
Karen has been featured in a host of magazines, newspapers and other long-format media dealing with her ability as a Pychic and Medium. Many of these features detail her considerable expertise in her field as well as her abilities.
Find out more about articles written about Karen in the press…
Corporate Successes
Karen has made herself available to corporations and charitable organizations to help with fundraising, reward employees and provide her consultations to worthy venues that benefit from her unique talents.