The Most Haunted Places
HARTFORD, Conn. (WTNH)– Psychic Medium Karen Hollis shows us how she contacts spirits at some of the spookiest sites.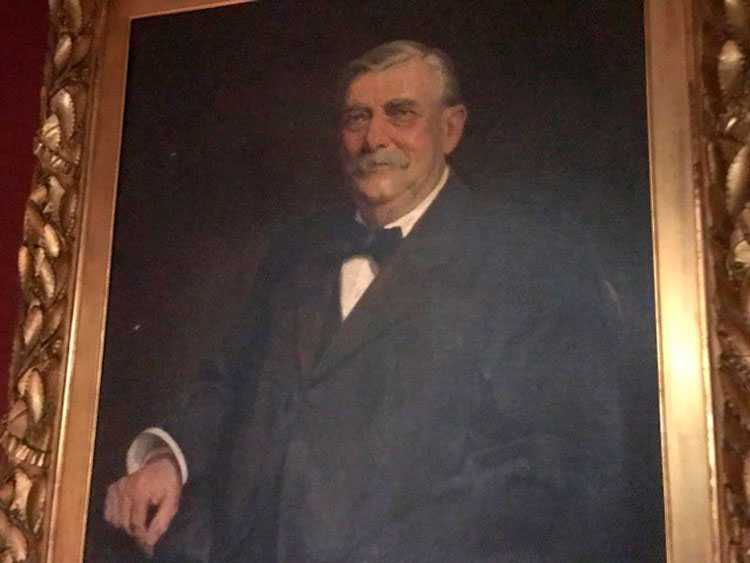 The Hartford Elks Lodge has paranormal activity. Hollis and her team are currently investigating how many spirits in afterlife are still enjoying the lodge.
Hollis said, "They've had glasses go flying off the bar as if they are being thrown at the bartender." Karen explains how she feels the spirits. "You would feel a heaviness or tingling sensation and so women always come in on my right so I know it is a woman's spirit and men I have them come in on my left," said Hollis. Some say the ghost is a deceased member of the Elk's Club Samuel D. Chamberlin and he's not the only one haunting this house."
Hollis said, "The question is whether there are many many different members that have passed on of the Elk's Club that remain here because they find it a welcoming environment and they liked it here and quite frankly they want to remain members."
The Isham-Terry house in Hartford was purchased in 1896 by Dr. Oliver Isham. It was his medical office and home to his two sisters. Hollis says the sisters still haunt the house. In Easton a 400-year-old graveyard is popular with ghost hunters. Hollis added, "There was a theory that a body was put down a well by a church in back of union cemetery." Home to the White Lady, Union Cemetery is one of the most haunted cemeteries in the United States. Hollis "They say that she walks through and she cries, they are not sure why this is they just know that she does."
Visitors said they have seen her long white dress and white bonnet. Speaking of restless spirits, New Haven has a lot of them. The Evergreen Cemetery is haunted. Legend has it, in 1872 Mary Hart was buried alive and still haunts the graveyard.
Hollis says spirits known when you visit. Hollis added, "When loved ones have come to me and they have recently been to a cemetery plot or a family plot and they planted flowers or something along those lines those spirits will tell me what's been planted." Psychics said a female ghost hasn't left the New Haven Public Library. They believe it's the spirit of woman who was murdered downstairs in the 1970s.
And not too far away the Yale Information Center, which was J.P. Morgan's great grandfather's home is haunted. If you look closely you might see a bride in the window. On the corner of Elm and Church Streets is one of the most haunted commercial buildings in America. The Union was built in 1927 and one of the first bank tellers, Eli Wilson, died in the vault.
If you venture inside City Hall, you may be followed around by a worker who never left. Legend has it that in the 1800s, a young woman used to clean the staircase and fell down and died. She haunts that staircase to this day. If you bring your camera and take a picture, chances are, you'll catch a spirit. Hollis said, "Sometimes you have to take hours and hours of video but if you are lucky and the conditions are right you might just catch a spirit sometime."
Watch the complete report