Readings for Couples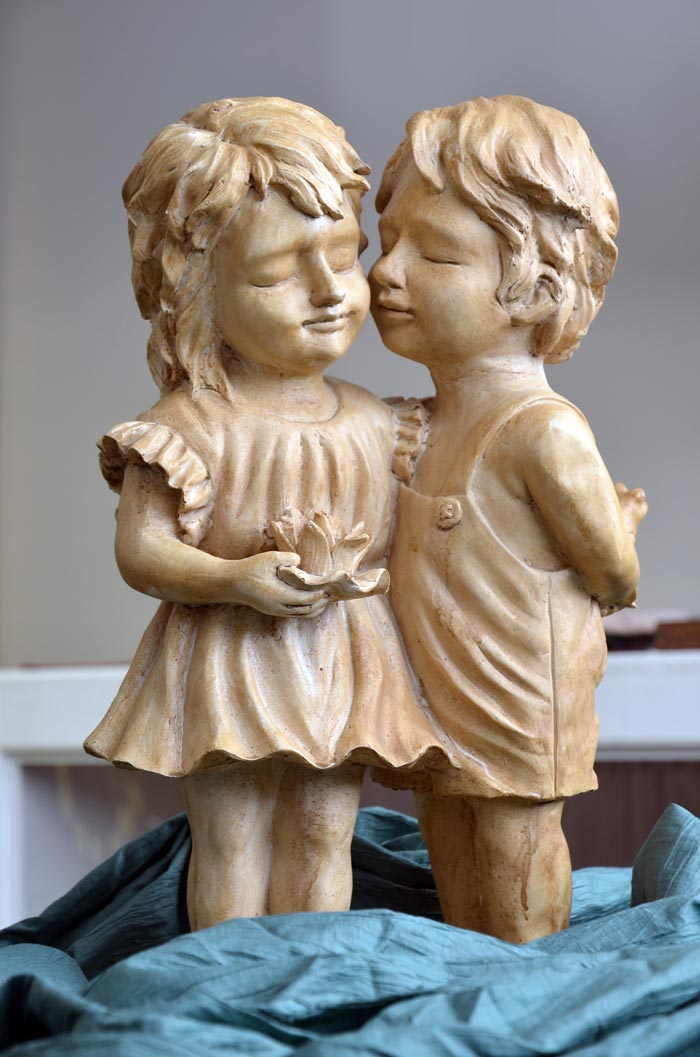 What is a Couple's Reading?
Over the years, Karen has been asked repeatedly to please allow couples to have combined readings with one another for the purpose of better understanding the other and their relationship as a whole. Karen is not a licensed therapist and does not do couples therapy. However, she can provide valuable insight into the relationship when both parties are willing to be open to what is revealed. Karen does these special readings by appointment only, and charges $370. for a two hour block of her time. You can save $10 if you pay cash.
In the Couples Reading, Karen will identify the good things that each person individually brings to the relationship and the possible blocks to happiness that may present themselves, in terms of being a couple, as they are related through the Tarot. Karen can address communication issues, and past hurts as well as future strategies for relationship success using the skill of cartomancy. She is available to answer questions throughout your reading together.
Making an appointment for a couple's reading by Karen is as simple as picking up your phone and calling 860-665-8024. Messages are almost always returned within one day and the phone is frequently answered by Karen's husband, Mark. Karen accepts MasterCard, Visa and Discover for payment, as well as cash in her office.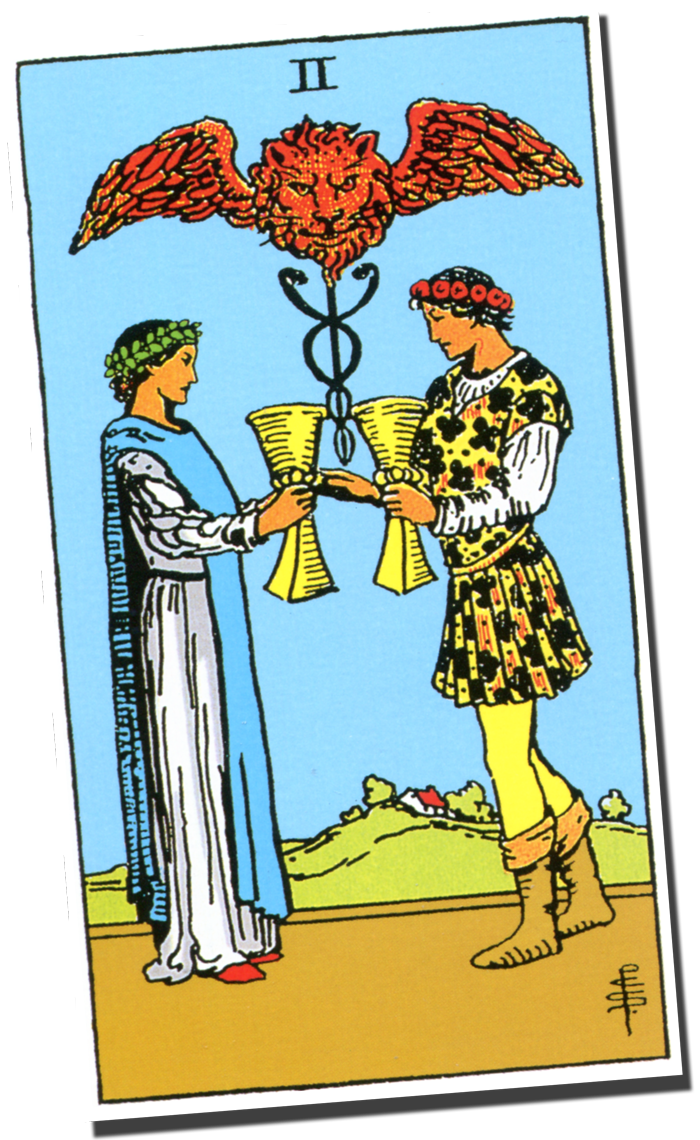 Illustration from the Hanson Roberts Tarot deck Copyright has expired
Why are Couple's Readings a Perfect Gift?
Happy Times like an upcoming wedding, anniversary or Valentine's Day should be celebrated with insight into an even happier future! If you are not sure what to get the "happy couple" there is no nicer a gift than a "Couple's Reading." Special Gift Certificates are available for "Couple's Gift Readings." Please indicate when you call that you are looking to purchase a gift certificate for this type of reading. We will send out the beautiful Gift Certificate with your Congratulations!
What about cancellations?
We know that things do come up at the last minute, but Karen plans her day around service to her clients, with the intention of focusing on you during your time with her. When you book time in her schedule, the time you book prevents others from booking that time.
Because this is a two-hour block of Karen's time, a credit card will be required in order to book a "Couple's Reading." A "Couple's Reading" must be cancelled three days in advance in order to avoid late cancellation charges.